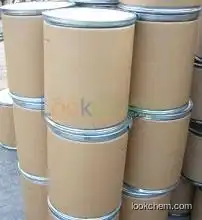 Quick Details
ProName: TIANFU-CHEM_ high purity 99% min Pharm...
CasNo: 57-13-6
Appearance: White to offwhite crystalline powder
Application: INTERMEDIATE
DeliveryTime: depend on yr quantity
PackAge: as per buyer's request
Port: shanghai
ProductionCapacity: 50 Metric Ton/Month
Purity: 99%MIN
Storage: N/A
Transportation: BY AIR, EXPRESS. OR SEA
LimitNum: 1 Kilogram
Grade: Industrial Grade,Pharma Grade
Superiority
Our company was built in 2009 with an ISO certificate.In the past 5 years, we have grown up as a famous fine chemicals supplier in China and we had established stable business relationships with Samsung,LG,Merck,Thermo Fisher Scientific and so on.Our main business covers the fields below:
1.Noble Metal Catalysts (Pt.Pd...)
2.Organic Phosphine Ligands (Tert-butyl-phosphine.Cyclohexyl-phosphine...)
3.OLED intermediates (Fluorene,Carbazole,Boric acid...)
4.Customs Synthesis
Our advantage:
1. Higest quality and good package
2.Fast delivery
3.Better payment term
4.Fast response to customer within 6 hours
5.Good business credit in Europe ,US ,Japan ,Korea
Anyway ,if you need any chemicals from China ,Henan Tianfu can help you
Details
Product Name: Urea
Synonyms: aquacare;Aquacare HP;aquacarehp;Aquadrate;Aqua-drate;Basodexan;Benural 70;B-I-K
CAS: 57-13-6
MF: CH4N2O
MW: 60.06
EINECS: 200-315-5
Product Categories: Enzymes;Alphabetical Listings;Stable Isotopes;U-Z;Chaotropic Agents;Bioactive Small Molecules;Biochemicals and Reagents;Building Blocks;Carbonyl Compounds;Cell Biology;Chemical Synthesis;Denaturation;Organic Building Blocks;U;Ureas;Protein Electrophoresis;Proteomics;SDS-PAGE;Urea;fertilizer;ACTIGALL;proteinmod;Inhibitors;Industrial Grade;Food Additive
Mol File: 57-13-6.mol
Urea Structure
Urea Chemical Properties
Melting point 132-135 °C(lit.)
Boiling point 332.48°C (estimate)
density 1.335 g/mL at 25 °C(lit.)
refractive index n20/D 1.40
storage temp. 2-8°C
solubility H2O: 8 M at 20 °C
form powder
pka 0.10(at 25℃)
color white
PH 8.0-10.0 (20℃, 8M in H2O)
Water Solubility 1080 g/L (20 ºC)
Merck 14,9867
BRN 635724
Stability: Substances to be avoided include strong oxidizing agents. Protect from moisture.
CAS DataBase Reference 57-13-6(CAS DataBase Reference)
NIST Chemistry Reference Urea(57-13-6)
EPA Substance Registry System Urea(57-13-6)
Safety Information
Hazard Codes Xn,Xi
Risk Statements 36/37/38-40-38
Safety Statements 26-36-24/25-37
RIDADR Not regulated
WGK Germany 1
RTECS YR6250000
TSCA Yes
HS Code 31021010