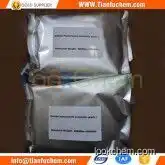 141-97-9 Ethyl acetoacetate CAS NO.141-97-9
FOB Price: USD: 1,000.00-1,000.00 /Metric Ton Get Latest Price
Min.Order: 1 Kilogram
Payment Terms: L/C,T/T
Available Specifications:

pharma(0-1)Metric Ton

Keywords
141-97-9
Ethyl acetoacetate
C6H10O3
Quick Details
ProName: 141-97-9 Ethyl acetoacetate
CasNo: 141-97-9
Molecular Formula: C6H10O3
Appearance: white powder
Application: pharma
DeliveryTime: prompt
PackAge: as clients needs
Port: Shanghai,QingdaoTianjin,Guangzhou
ProductionCapacity: 1 Metric Ton/Day
Purity: 99%
Storage: RT
Transportation: sea
LimitNum: 1 Kilogram
Moisture Content: N/A
Impurity: N/A
N/A: N/A
Superiority
Our company was built in 2009 with an ISO certificate.In the past 6 years, we have grown up as a famous fine chemicals supplier in China and we had established stable business relationships with Samsung,LG,Merck,Thermo Fisher Scientific and so on.Our main business covers the fields below:
1.Noble Metal Catalysts (Pt.Pd...)
2.Organic Phosphine Ligands (Tert-butyl-phosphine.Cyclohexyl-phosphine...)
3.OLED intermediates (Fluorene,Carbazole,Boric acid...)
4.Customs Synthesis
Our advantage:
1. Higest quality and good package
2.Fast delivery
3.Better payment term
4.Fast response to customer within 6 hours
5.Good business credit in Europe ,US ,Japan ,Korea
Anyway ,if you need any chemicals from China ,Henan Tianfu can help you
Details
Ethyl acetoacetate Chemical Properties
Melting point −43 °C(lit.)
Boiling point 181 °C(lit.)
density 1.029 g/mL at 20 °C(lit.)
vapor density 4.48 (vs air)
vapor pressure 1 mm Hg ( 28.5 °C)
refractive index n20/D 1.419
FEMA 2415 | ETHYL ACETOACETATE
Fp 185 °F
storage temp. Store below +30°C.
solubility 116 g/L (20°C)
pka 11(at 25℃)
form Liquid
color APHA: ≤15
PH 4.0 (110g/l, H2O, 20℃)
Relative polarity 0.577
explosive limit 1.0-54%(V)
Water Solubility 116 g/L (20 ºC)
Merck 14,3758
BRN 385838
Stability: Stable. Incompatible with acids, bases, oxidizing agents, reducing agents, alkali metals. Combustible.
InChIKey XYIBRDXRRQCHLP-UHFFFAOYSA-N
CAS DataBase Reference 141-97-9(CAS DataBase Reference)
NIST Chemistry Reference Butanoic acid, 3-oxo-, ethyl ester(141-97-9)
EPA Substance Registry System Butanoic acid, 3-oxo-, ethyl ester(141-97-9)
Safety Information
Hazard Codes Xi
Risk Statements 36
Safety Statements 26-24/25
RIDADR UN 1993
WGK Germany 1
RTECS AK5250000
TSCA Yes
HazardClass 3.2
PackingGroup III
Hazardous Substances Data 141-97-9(Hazardous Substances Data)
Toxicity LD50 orally in rats: 3.98 g/kg (Smyth)