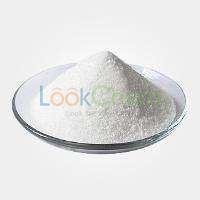 Keywords
Eptifibatide
148031-34-9
C35H49N11O9S2
Quick Details
ProName: C35H49N11O9S2 Eptifibatide 148031-34-9
CasNo: 148031-34-9
Molecular Formula: C35H49N11O9S2
Appearance: Powder
Application: 148031-34-9 ...
DeliveryTime: by air
PackAge: Aluminium Foil Bag and Paper Drum
Port: Any port of China
ProductionCapacity: 100 Metric Ton/Day
Purity: 99.5%
Storage: 1MT
Transportation: By Sea/Air/DHL
LimitNum: 1 Metric Ton
Grade: Industrial Grade,Food Grade,Pharma Gra...
Superiority
our company was built in 2009 with an iso certificate.in the past 5 years, we have grown up as a famous fine chemicals supplier in china and we had established stable business relationships with samsung,lg,merck,thermo fisher scientific and so on.our main business covers the fields below:
1.noble metal catalysts (pt.pd...)
2.organic phosphine ligands (tert-butyl-phosphine.cyclohexyl-phosphine...)
3.oled intermediates (fluorene,carbazole,boric acid...)
4.customs synthesis
our advantage:
1. higest quality and good package
2.fast delivery
3.better payment term
4.fast response to customer within 6 hours
5.good business credit in europe ,us ,japan ,korea
anyway ,if you need any chemicals from china ,henan tianfu can help you
Details
Eptifibatide Basic information
Product Name:
Eptifibatide
Synonyms:
INTEGRELIN;EPTIFIBATIDE ACETATE;MAP-LYS-GLY-ASP-TRP-PRO-CYS-NH2;Mpr-Harg-Gly-Asp-Trp-Pro-Cys-NH2,( Disulfide Bridge:1-7);Eptifibatide;Human Eptifibatide;Eptifitide;Mpr-Harg-Gly-Asp-Trp-Pro-Cys-NH2,( Disulfide Bridg on Mpr and Cys)
CAS:
148031-34-9
MF:
C35H49N11O9S2
MW:
831.96
EINECS:
Product Categories:
Amino Acid Derivatives;Peptide;proteins
Mol File:
148031-34-9.mol
Eptifibatide Chemical Properties
Eptifibatide Usage And Synthesis
Pharmacological effects
Eptifibatide is a platelet glycoprotein Ⅱb/Ⅲa receptor reversible antagonist,adverse reactions are mild , it can be discontinued immediately while adverse reactions occur . It has Strong effect and high selectivity . It has no antigenicity,and it does not cause allergic reactions. It is used For acute coronary syndrome, coronary intervention before treatment and acute Q-wave myocardial infarction. It can relieve unstable angina symptoms and reduce the incidence of cardiovascular events. It can limit the non-Q-wave myocardial infarction,and reduce through wall myocardial infarction occurrance.
Eptifibatide is used to treat acute coronary syndrome, the starting amount is 180μg/kg, the intravenous maintenance dose is per minute 2μg/kg continuous intravenous infusion 72h, if implementing the primary percutaneous coronary intervention, continuous intravenous drip after surgery is 18~24h. For percutaneous coronary intervention, the starting amount is 180μg/kg intravenous injection, after 2μg/kg continuous intravenous infusion every minute, after 10 min, administrated again with 180μg/kg intravenously per minute , thereafter 2μg/kg continuous intravenous infusion for 18~24h.
Eptifibatide
Eptifibatide is a cyclic heptapeptide, by preventing fibrinogen, von Willebrand factor and other adhesive ligands binding to GPIIb/IIIa , it can reversibly inhibit platelet aggregation. When administrated intravenously, vitro inhibition of platelet aggregation of eptifibatide is in a dose-and concentration-dependent manner. Inhibition of platelet aggregation is reversible after Eptifibatide infusion is stopped , which is believed to be caused by dissociation of eptifibatide and platelet.
Platelet membrane glycoprotein (GP) Ⅱb/Ⅲa receptor antagonists: after platelet activation, platelet membrane GP Ⅱb/Ⅲa receptor changes its conformation to bind to the end of fibrinogen dimer to complete platelet aggregation. So, GP Ⅱb/Ⅲa receptor is believed to be the final common pathway of platelet aggregation. platelet GP Ⅱb/Ⅲa receptor antagonist Currently in clinical use, it has the following three types; ① abciximab (Abciximab reopro) is the Fab fragment of a monoclonal antibody of platelet GP Ⅱb/Ⅲa receptor. ②Eptifibatide, Integrilin is a cyclic heptapeptide. ③ tirofiban is a small molecule non-peptide compound.
Eptifibatide for injection is a small molecule with heptapeptide containing Lys-Gly-Asp amino acid sequence (KGD), which is like fibrinogen recognizing and binding site GPⅡb/Ⅲa receptors ,it can highly and specially bind to platelets GPⅡb/Ⅲa receptors, it is the GPⅡb/Ⅲa receptor specific competitive inhibitor ,with a low affinity, high dissociation rate, short plasma half-life , platelet aggregation restores baseline levels within 4-8 hours after stopping the infusion . American College of Cardiology (ACC) and the American Heart Association (AHA) guidelines recommend eptifibatide injection can be used for acute coronary syndrome (unstable angina, non-ST-segment elevation myocardial infarction) or supporting through percutaneous coronary intervention (PCI) drug treatment , it is continuous used for 72 hours.
Long-term animal studies on the carcinogenic potential of eptifibatide are not made. the Ames test, mouse lymphoma cells (L 5178Y, TK +/-) forward mutation test, the human lymphocyte chromosome aberration assay, or mouse micronucleus test, have shown that eptifibatide is not genotoxic. continuous infusion for a daily dose of the Eptifibatide reaching 72 mg/kg/day (calculated according to body surface area, it is 4 times of the maximum recommended human daily dose), has no effect on fertility and reproductive capacity of male and female rats.
The above information is edited by the Chemicalbook of Tian Ye.